September 8, 2017 | Posted in Beer, Beer and Food | By Seattle Angel
Comments Off on A Hop Festival Weekend
Come camping with Barley's Angels, The Beeroness, and The Beerbarian. We'll even cook you dinner.
A Hop Festival Weekend Friday and Saturday September 29th and 30th
Barley's Angels presents a weekend and dinner with The Beeroness and Beerbarian at the Yakima Sportsman Campground site G1.
Friday Activities include:
hop farm tour at Morrier Ranch (21+only) on Friday  (space limited) and dinner by The Beeroness and The Beerbarian with plenty of beer.
Saturday:
Fresh Hop Festival 21+ only, no dogs allowed at Millennium Plaza 1.8mi. from campground- (tickets to Hop Fest not included, sold separately: http://www.freshhopalefestival.com/tickets.html)
Can't attend the festival? Check out the local breweries with us!
Tickets for Friday and Saturday night include, dinner for 2 adults + 1 child, beer (21+only), campsite and parking pass for one vehicle for both nights. Additional tickets for dinner available at $15 per adult and $5 per child.
Saturday ticket is for campsite and one parking pass only, limit 4 people. (Potluck anybody??)
Dinner for Friday will be a Mexican street taco theme with braised chicken and pork, grilled vegetables, duck fat flour tortillas, vegan corn tortillas,  roasted local corn salad, array of beer sauces, vegan chili and more. Plus LOTS of beer.  Please let us know if you're a vegetarian when you RSVP!
Get your tickets at: https://goo.gl/KRYWqo
May 17, 2017 | Posted in Beer | By Seattle Angel
Comments Off on Food & Beer Tasting
Food & Beer Tasting Featuring Stoup Brewing and The Beeroness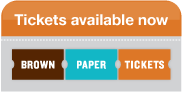 Join the Seattle chapter of Barley's Angels as they present "Food & Beer Tasting Featuring Stoup Brewing and The Beeroness."
This event will be hosted by Stoup in the new "Upstairs" lounge area with private balcony overlooking the lively beer garden.  The Beeroness will be featuring Stoup infused appetizers and discussing the basics of food and beer pairings;  How to create a menu, where to start, what are some home run pairings, where to focus when pairing and how to know your pairing is solid.
The event is ticketed entry only from 12-2pm on June 11th, 2017.  Ticket includes first pint with gratuity and all food. We will have a dedicated Stoup beertender talking us through their beers. Additional sample size tasters and pints will be available for purchase. Upstairs lounge opens to public at 2pm.
About Jackie, The Beeroness:
Jackie Dodds beer infused recipes earned her a spot as a finalist for Saveur Magazines Best Original Recipes, 2014 as well as crowned winner for Best Beer Coverage in 2015. The Beeroness was also a finalist for Better Homes and Gardens Best Food Blogs, 2015. She has been seen on The Today Show, Lifetime Network, CBS News, as well as interviewed in print publications such as Imbibe, Bite and The San Francisco Chronicle. She also writes for Parade Magazine, Draft Magazine and Whisk Magazine. She is also the author of The Craft Beer Cookbook and the newly released Craft Beer Bites Cookbook.
About Stoup Brewing:
Stoup Brewing is a long held dream of Brad Benson and Lara Zahaba  two hopeless drink and chow hounds.  That the two found each other twenty years ago seems fated  Brad, a scientist to the very last DNA strand, would proffer a hypothesis based on proximity and human nature, were sure (ahem). Whatever your take, the takeaway is this: Brad loves beer and has been a loyal student, courter, and crafter for years that number beyond his fingers and toes.  Lara loves all things gastro  from a savory plate to a smart pour. The pair, professionally and recreationally, have spent the better part of their hours improving their palates quality of life.  It was only a matter of time before they ponied up and joined the community of talented purveyors.
About Barley's Angels, Seattle Chapter:
Barley's Angels Seattle is part of a collection of independent chapters that span the globe. We were birthed out of the Pink Boots Society, a professional association for women in beer, and began to fly on our own May 2012. Our mission is to grow the sisterhood of women craft beer enthusiasts world wide and we intend to do that through education. To know beer is to love beer. If youre not a beer fan, you havent had the right beer yet!
January 31, 2017 | Posted in Beer | By Seattle Angel
Comments Off on Barley's Angels Presents: Women Drinking Beer Together
I've been working with Sarah of Beer Necessities to put together this event for ALL the 'women drinking beer' groups in Seattle!
Meet the ladies in other beer groups and get some info on what each group is about (besides beer!) — Attendees include Barley's Angels, Beer Necessities, Girls Pint Out, Beer Geek Girls, and Pink Boots Society (for women in beer industry)
Location / Admission:
Pike Brewing Co. – Free! Pay-as-you-go beer & food.
Highlights:
– Silent Auction (including lots of beer swag and goodies!) raising money for Girls Who Code
– Pike Brewing will provide "SIP" cards, good for $2 off pints, or $4 off pitchers to event attendees.
– Women-owned businesses selling their goods and giving away samples
– Pike Brewing has a full restaurant so come hungry!
Confirmed Vendors:
Up & Undies (undies using beer tees)
Caps and Scraps (accessories made from bottle caps)
Tamer's Beef Jerky
Plus more!
This event is a big "re-launch" of Barley's Angels since I took the last year off to have a baby. We have lots of fun upcoming events this year so let's kick it off right!
September 9, 2015 | Posted in Beer | By Seattle Angel
Comments Off on Happy Hour @ Lantern Brewing with Brewshed® and Pink Boots Society!
Feel like you haven't seen Barley's Angels in a while?
Well it's time to change that and get back in the swing (and swig) of things!
Join us at Lantern Brewing for an epic happy hour with some special guests:
Washington Brewshed® Alliance • Beer Geek Girls • Pink Boots Society!
And if last year is any judge it should be a great time!
Throughout the night Lantern Brewing will be donating $1 per pint sold to Washington Wild in honor of the Washington Brewshed® Alliance. Last year the head brewer, Chris, took the group on a great tour of their facility and since his wife Lori is in a leadership role with the Pink Boots Society, this is sure to be a great event filled with lots of information and lively people! (not to mention some really tasty beer!)
Because this event will be benefiting Washington Brewshed® Alliance, men are welcome to join as well. Let's drink beer and raise money for a great beer cause! There might even be a raffle and prizes 🙂
May 13, 2015 | Posted in Beer | By Seattle Angel
Comments Off on Washington Wild Brewshed® Beer Fest

Over 20 breweries are coming together to pour beer in support of the Brewshed® Alliance and Connection, protected water makes superior downstream beer.  Come out for a great night in support of keeping Washington wild, green and full of great beer.
When: June 4th, 2015, 5:30-9:30pm
Where: Hale's Palladium (4301 Leary Way NW, Seattle WA 98107)
Angels get a discount!
Originally $35 tickets, but $30 with Discount Code: BARLEYSANGELS2015
Get Tickets: http://brewshedbeerfest.bpt.me
Tickets include: 5 tasting tickets, 1 raffle ticket, taster glass, and entry.
*All guests must be of 21 years or older with a valid ID.
About Brewshed®
The Brewshed® Connection from source to pint explains the science behind how the quality of a protected water source impacts the quality of the final downstream beer.
Intact forested ecosystems provide a natural filter that creates and maintains high quality water, at the headwaters and as that water flows downstream. Preserving elements like trees and mature vegetation along a river bank prevents erosion, sedimentation and other issues that affect water quality.
As the river weaves its way through the landscape it absorbs natural minerals which add to the taste, body and head of the beer. As a result different geographic areas have distinct water compositions leading to unique regional flavors of beer.
During its journey water also collects pollutants produced by human activities, such as chemical, industrial and agricultural runoff. These contaminants must be removed or treated by the brewer or the city to make the water safe for consumption.
If treated by the city contaminated water requires increased amounts of disinfectants, which are very difficult for brewers to remove. Even in small amounts disinfectants can negatively impact the flavor of the final beer.
Protecting the rivers that subsequently flow into the final glass of beer ultimately protects the beer quality and integrity. By protecting the source, we protect the final pint, because protected water makes superior beer.
May 3, 2015 | Posted in Beer | By Seattle Angel
Comments Off on Women In Beer 2015
Join Us at The Fourth Annual Women in Beer Event @ Pike Brewing Company
This year's event will take place Monday May 11, 2015 (6-9pm). This is a food and beer tasting event, open to the general public (women encouraged, men welcome!). We will be celebrating women in beer: drinking beer, spirit and wine brewed by women, and tasting food created and cooked by women-owned businesses.
Barley's Angels Seattle has been invited again this year to take part in this amazing event. Several home-brewing Angels will be offering up their home brew. We will also share a table with The Pink Boots Society, which is where Barley's Angels first originated from. How ironic?!
Beers we will be offering: 


Manolo IPA – Brewed by Courtney Merino
Ziggy Spacedust Session IPA and El Duderino Cranberry Wit- Brewed by Bri Dotson
Not So Common Kentucky Common and Your Dad's Moustache Pre-prohibition Lager – Brewed by Annie Johnson, Master Brewer at PicoBrew
---
---
FEATURING:
Airways Brewing, Andaluca, Balleywood Creamery, Beecher's Handmade Cheese, Brave Horse Tavern, Brovo Spirits, Chuckanut Brewery, Copperworks Distillery, Downtown Spirits, Evolve Truffles, Finnriver Cider, Fremont Brewing, Full Throttle Bottles, Gelatiamo, Glendale Shepherd Cheese, Grand Central Bakery, Hale's Brewery, Heritage Distilling, Iggy's Foods, Luv Macarons, Mt. Townsend Creamery, Naked City Brewery, North Sound Brewing, Peddler Brewing, Pike Brewing, Populuxe Brewing, Propolis Brewing, Schooner Exact Brewery, Sidetrack Distillery, Simple & Crisp, Sky River Brewing, Some Like It Tot, Spinnaker Bay Brewing, Stoup Brewing, Taylor Shellfish, Tease Chocolates, That Brown Girl Cooks!, Tieton Cider Works, Willapa Hills.
Pike Brewing Company will be serving two limited-release beers at Women in Beer- Pike Morning After Pale, brewed just for this event and the Pike Unite Red Ale, which was brewed on International Women's Collaborative Brew Day. Tickets are $35.00 and include 10 drink tokens and unlimited tastes. Tickets in advance at WIB2015.brownpapertickets.com and at the door if still available.
Please note – this event is for ages 21+
April 24, 2015 | Posted in Beer, Beer and Food | By Seattle Angel
Comments Off on Bacon and Beer Classic 2015
It's that time of year again!
Come join us at the Bacon and Beer Classic @ Safeco Field on May 2nd, 2015 from 12-3pm. We had a blast last year and are excited to do it again.
Get all the details at the links below. Be sure to get your ticket early as they sell out fast! (For LivingSocial folks, there is a $10 off deal currently going) There are two sessions. We are doing the 12-3pm session. Males and S/O are welcome to join. The more, the merrier!
Details:
Buy Tickets:
http://www.eventbrite.com/e/seattles-bacon-and-beer-classic-2015-tickets-14897399523?aff=website
LivingSocial Deal:
We'll meet at Henry's (next door to stadium) by 11:30am to get the group together. Additional info on Henry's here: http://henrystavern.com/events-seattle-WA.php
Yah for two amazing things coming together. BEER + BACON!

January 8, 2015 | Posted in Beer | By Seattle Angel
Comments Off on New Years Meeting at Tin Dog Brewing
Lets get this new year started off right! Join us at Tin Dog Brewing on Jan 27th, starting at 4:30pm (in case you need an excuse to leave work early) We'll be there till 8 or 9pm. Come by whenever works!
This meeting will be a joint meeting along with Beer Geek Girls Seattle. Come make new friends and drink Belgian inspired artisan ales. (Bring your game face as they have lots of games!) They also serve small pizzas and empanadas should you get hungry. (We'll be celebrating one of Barley's Angels Seattle founding member's birthday that day as well so there will likely be some sort of sweets to go around.)
Tin Dog Brewing is owned and operated by Lisa and Eric. Lisa will chat with us about being a female brewer and even show us around her 2 barrel system.
They are kid and dog friendly. Males and significant others are also invited.
Tin Dog is located in the unique Seattle neighborhood of South Park.
(309 South Cloverdale Street, Suite A2, Seattle, WA 98108)

November 17, 2014 | Posted in Beer | By Seattle Angel
Comments Off on Art Under $100 & Tin Dog Brewing
Come down to S. Seattle for the 10th annual Art Under $100!
Then after, join Barley's Angels Seattle at Tin Dog Brewing around 8pm. (10 minutes from the Art Show) Show off your art goodies and have some great beer with us and Lisa, co-owner and brewer at Tin Dog Brewing. (I will be at the art show as well if anyone needs a ride from there to Tin Dog, just email me.)
Art Under $100 is a great spot to get local art, gifts and crazy things. It runs from 2-9pm on Dec 6th. It is located this year at the Seattle Design Center (5701 Sixth Ave South, Seattle, Washington 98108)

On Tap:
NW Pale
White IPA
Saison
Stout
Belgian Blonde
More On Art Under $100: It's an art sale! It's a swingin' holiday party! It's in its 10th year and in a brand new location: the Seattle Design Center! Go for the dazzling, affordable art. Stay for the raffle, the beer/wine/food trucks, The Makery (make your own treasure to take home!) and most of all, your friends. We'll all be there. Don't miss it!
Note – This event is open to all. Tin Dog is even kid and dog friendly!
September 17, 2014 | Posted in Beer | By Seattle Angel
Comments Off on Green Flash Treasure Chest Tap Takeover
Join Barley's Angels Seattle and Green Flash at Seattle's newest craft beer destination
Wednesday, October 1st at Toronado Seattle for a night of special beers and fund raising for Breast Cancer Research. 
Green Flash will have 9 beers on tap including this year's Treasure Chest Beer which is a Barrel-aged Belgian Style Saison with Plum. This specialty beer is fermented in red wine barrels with house Brettanomyces, then conditioned with plums for six months and called Plum Little Freak.
Since this is a collaboration event and not just BAS, males are welcome too!
Come out for a night of great beer and help raise some money for a great cause!